We have officially started selling Hummer H1's that have gone through our extensive maintenance and modification program to be known as official Mod Mafia Hummers.  We have seen too many people pay way too much for unmaintained or poorly optioned or equipped trucks.  
Link to H1 Dusty
https://www.autotrader.com/cars-for-sale/vehicledetails.xhtml?listingId=515548356&ownerId=72274257&searchRadius=0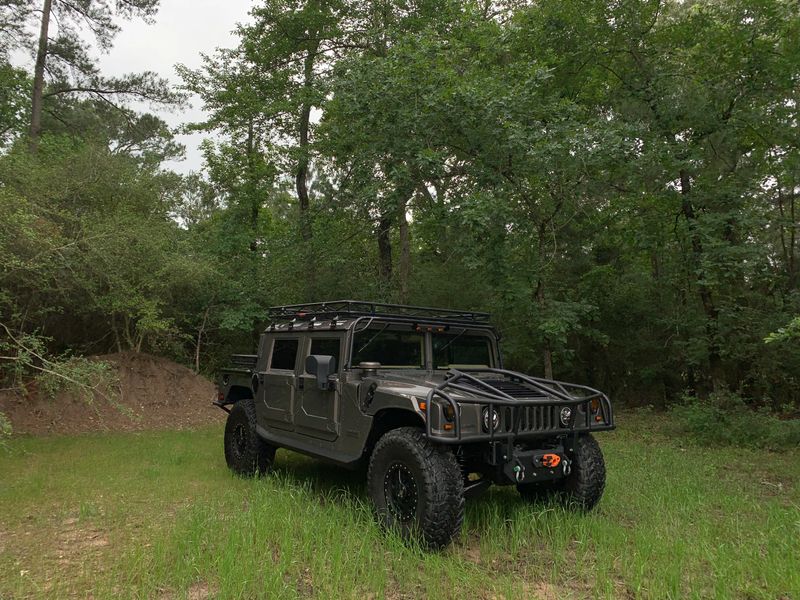 General Mods/Maintenance a MM H1 will receive:
- MM Rocker Panel Protection
- MM Front Winch Bumper with synthetic Masterpull line and Factor 55 Ultra Hook
-  MM Full Billet Interior Bezels and Shift Knobs
- Full MM C Service, all fluids, filters (even trans), and grease all 24 joints

- 40" tires on factory offset wheel
- Cepek 10-way adjustable shocks
- New brake pads, rotors, and Blue Hummer Flexible Brake lines
- Plus any other specific truck issues.
We can also do complete custom builds.
Also we have seen people settle for a truck they like but is not exactly what they want.  You can also contact us to help you find a Hummer H1.
We are looking for Hummers with the below criteria:
- 1997.5 through 2006 alpha
- Original CTIS trucks
- Under 100k miles
Check us out on Instagram or Facebook at modmafiallc
Please contact us if you have any questions at sales@modmafia.com.  We will have a lot more information on this soon.

We do not sell vehicles on consignmant or that we don't have in our possession.